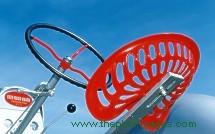 Many different photographers will have images for sale on line in the near future. A range of images will be featured.

The colorful photo Yesterday of an antique farm tractor was captured under the noon day sun with Fuji Reala. The best of photo techniques will be used in creating the enlargements by a professional lab and on occasion digital corrected images may be used.

The background color of the Yesterday is the natural blue sky without any digital or darkroom modifications.

In addition to fine art photographs for your home or office we can provide images for publications and websites. Please contact us for quotes for publications and website use. All images are copyrighted and may not be used without written permission.