HayOnline.com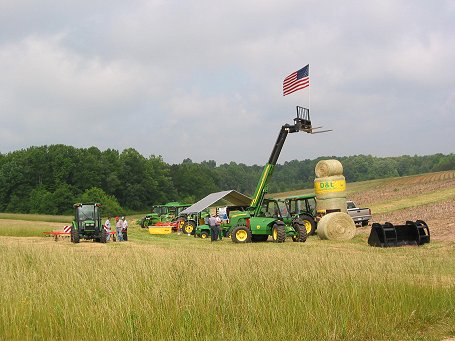 Enjoy the sights and sounds of a Northern Piedmont North Carolina Hay Day.

See a Hay Day Slide Show.

View Video Clips of hay equipment.
New Holland Mower Conditioner.
Krome Mower Conditioner.
New Holland Hay Rake
Wheels Rake
New Holland Baler
John Deere Round Baler
Veneer Round Baler

All postings are presently free sponsored by the vmarkets.com store.




Straw on Line

Straw (cereal grains) is such a wonderful practical product utilized by many different industries. It is an economical bedding and mulch product. Like hay, straw is produced away from the best markets. If you produce or need straw please utilize AgEmart2100.com to match needs to supplies.




Pine Needles

There is great demand for Pine Needle for landscapes purposes in many areas of the country. Buy/Sell here, on AgEmart2100.com.
| | |
| --- | --- |
| To transport your product to a new location | Click Here |